731-686-7232 Ext. 2399
Email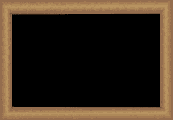 SADD Chapter Destination Imagination
Follow us on Twitter: @MilanMiddleScho
Helpful Links for Students:

Renaissance Place Home Connect
You will find your reading goal here as well as your math progress. There is also a great math glossary that will help you with homework. Your "AR" username and password will let you into this site!
Students may test on all of these titles in Milan Middle School!!! This is our AR test database.
MMS Card Catalog
Helpful Links for Teachers:

Use the ScreenConnect link above to connect remotely to a tech at the other end. The password will be your last name (i.e. Carter).
Office 365 (Click on this link to sign into your Office 365 account)

Accelerated Reader & Accelerated Math Teacher Login Page
Discovery Education / United Streaming
Remind101 (A safe way for teachers to text message students and stay in touch with parents. Free!!!)
Online Presentation Tools
Check out the free, professionally designed presentation templates. They're easy to use and will help you quickly create a great presentation. Just sign up for a free SlideRocket acount visit the Templates gallery.
YouTube in the Classroom
Do you have a YouTube video you would like to show in your class? KeepVid www.keepvid.com can help you out! This must be done at home or off the school's network.
1.Copy the link from YouTube
2.Paste the link into KeepVid.com
3.Download the file. (MP4 format works well)
4.You can then save it or email to yourself.
Helpful Links for Parents